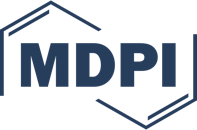 Your Responsibilities:
You would start out as an Editorial Trainee working in close collaboration with our Managing Editors learning how to process papers properly from submission to publication. Once you have successfully completed your traineeship you will be appointed as an Assistant Editor position. The ideal candidate should share our passion for spreading the newly acquired knowledge of today's scientific community through external communication and is motivated to contribute to open access publishing. Depending on your scientific background you will be assigned to an according field.

We are looking for a candidate educated in: Biochemistry; Molecular Sciences; Microbiology; Viruses; Biotechnology; Pharmaceutics; Zoology, Veterinary Science; Ecology; Remote Sensing; Geography; Physics, Mathematics or Computer Sciences related.
This is a full-time position based in our Barcelona office.


Your Profile:
PhD in any of the highlighted areas.
Advanced knowledge of MS office applications (Word, Excel, PowerPoint).
Excellent communication skills and proficiency, both Spanish and English.
Ability to multi-task, attention to detail.
Strong organizational and time management skills.
Experience with scholarly publishing beneficial.
What We Offer:
The opportunity to develop a professional career within an international company leader in its field.
Attending scientific conferences and on-going training.

Competitive salary and bonus system for high-performers.
Benefit pack: Private Health care Insurance, Flexbile Benefits, Gym membership support.
Team Building activities.
Central location in Barcelona.
International friendly working atmosphere.
About MDPI
A pioneer in scholarly open access publishing, MDPI has supported academic communities since 1996. Our mission is to foster open scientific exchange in all forms, across all disciplines. We operate more than 400 diverse, peer-reviewed, open access journals supported by over 66,000 academic editors. We serve scholars from around the world to ensure the latest research is openly and broadly available.
MDPI is headquartered in Switzerland with additional offices in Europe, Asia and North America. We are committed to ensuring that high quality research is made available as quickly as possible. We also support sustainability projects, with sustainability as a key theme in many journals and through the MDPI Sustainability Foundation.


Diversity & Inclusion
MDPI provides equal employment opportunities to all applicants for employment, without regard to race, colour, religion, sex, national origin, disability status, gender identification, sexual orientation or any other characteristic protected by law in every location in which we have offices. Thank you for your interest in applying to MDPI. We value diversity and encourage the very best candidates to apply.